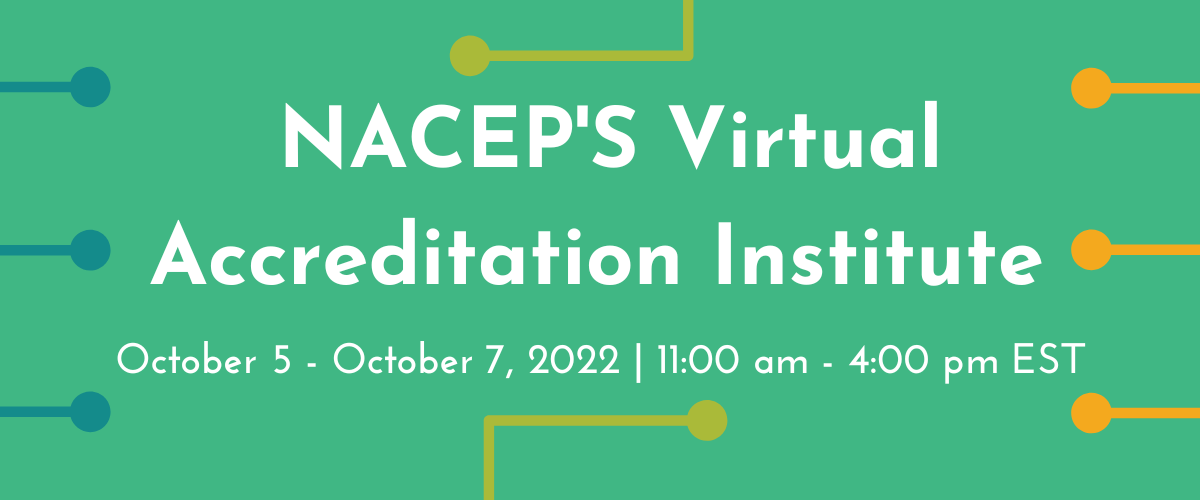 Join the Accreditation Commission to review NACEP's national standards and discuss strategies for implementation that enhance the quality of concurrent enrollment programs. We are excited to offer in-depth workshop sessions led by experienced professionals from NACEP accredited concurrent enrollment programs.
Whether you are applying for NACEP accreditation, curious about the process, or just want to learn how to build and refine systems to ensure your program's quality, this is the event for you!
The Virtual Accreditation Institute will offer a mix of live and recorded content including live topical discussions and live round table discussions led by the Accreditation Commission. All registered participants will have access to the Accreditation Institute recordings and supplemental materials through June 2023.
Applying for NACEP Accreditation in the 2023-2024 cycle?
Remember that applicants must have participated in an accreditation institute one year prior to submission of your program's Letter of Intent. The Letter of Intent for the 23-24 cycle will launch on December 1, 2022.