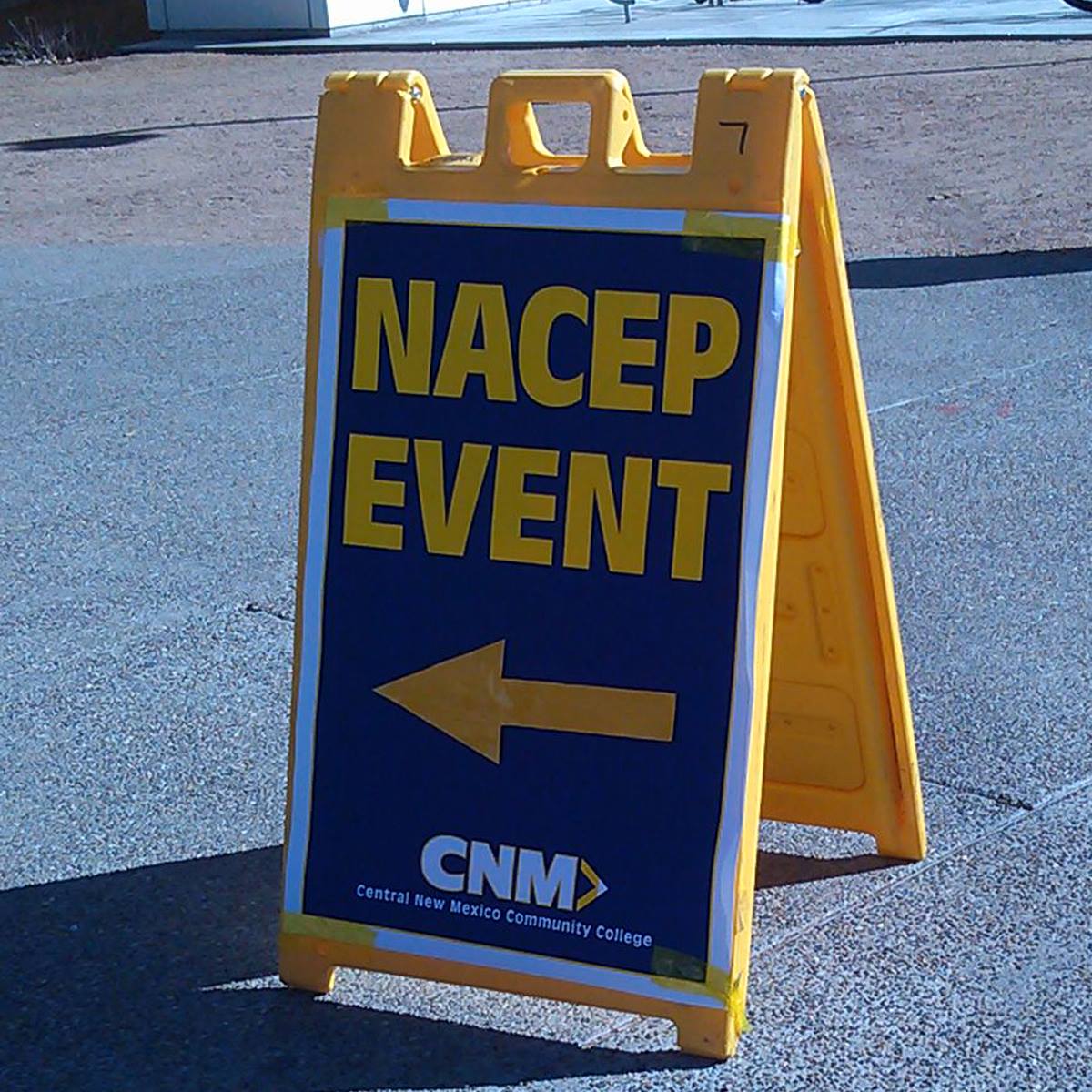 Fifty dual credit professionals from 20 high schools, colleges, and universities from across New Mexico gathered on February 10, 2015 at Central New Mexico Community College (CNM) to share best practices for dual credit policies and programs.
Dr. Sydney Gunthorpe, Vice President for Academic Affairs at CNM welcomed the group to campus and encouraged the participants to develop relationships to further the development of robust dual credit programming throughout the state.
Adam Lowe, Executive Director of the National Alliance of Concurrent Enrollment Partnerships (NACEP) spoke about emerging trends in dual credit and the importance of standards and academic oversight. He provided the history of dual credit nationwide and gave an overview of NACEP's standards and accreditation process.
After lunch, the group engaged in facilitated conversations on a number of topics confronting dual credit programs in the state, including:
Implementing Senate Bill 158 - Serving Home and Private School Students, facilitated by Jennifer McDonald, Director of Outreach Services at CNM
Credentialing High School Teachers for Dual Credit & the Impact of HLC's Updated Faculty Guidelines, facilitated by Adam Lowe
The Variety of Dual Credit Models in Use: high school instructors, on campus programs, professors-on-loan, distance education, facilitated by Rita Logan, Sr. Program Manager for Community Education Services at University of New Mexico - Valencia
Overcoming Logistical Barriers, such as:

How to register students without SSN's
Impact of PARCC Assessments and other high school schedule needs on class attendance
Stipends provided to high school dual credit instructors
Financial arrangements for supplies, material fees, and books
A number of participants noted that this was their first opportunity to meet peers working in dual credit - one remarked "it's nice to know I'm not alone." Adam offered NACEP's support for the participants in organizing future networking and professional development opportunities. The attendees committed to meeting again in fall 2015.